Rain?
August 31, 2016
The sky's not quite as light today,
though a summer's day it is,
the sun's not quite as bright today,
Why, a cloudy day is this!
It's really very unusual
What can this darkness mean?
Hurry, someone, pinch me!
But this cannot be a dream
A drop of water hits my nose
I can't say how many fall,
But it keeps falling long and cold,
Leaving the whole world in appall.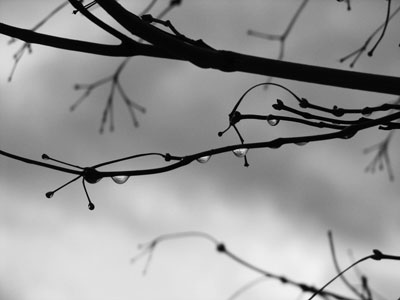 © Carly M., Hopedale, MA