The End Of The World Is Not Today
February 28, 2009
Today is one of those days where you just can't help but feel great
One of those days where you want to
sing and scream
and laugh and dance
and go for walks and runs in the snow.
Where you want to call a friend
you haven't spoken too in a long time,
and get to know them again.

Today is a day where you make cupcakes
with bright blue and yellow and green icing.
Today is cut your nails short so you can grow them long again day.

Today is THE DAY.
Today is the day where we stand up
get up
get out
be colour, and fly.
Today is the day where we write a note,
fold it up,
turn it into a paper airplane,
and throw it
Today is the day you tie that note
to a ballon
and let it fly away from you.

Today is the day
where you scream everything you feel
and think,
to yourself.
And when you tell it to who you need to.
And dress bright,
wear bright makeup up,
and a bright smile,
for the bright night ahead of you, day.

Nothing wrong in the world tonight,
nothing so the matter that it can't
be fixed.
Not a thing so wrong that it can hold me down.
Not a thing I would let weigh on me.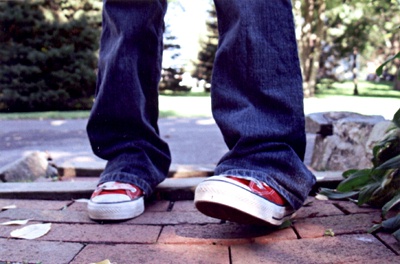 © Sara M., Milford, CT