The
February 27, 2009
The light shines on me,
I'm out in the open, vulnerable
I walk down the hall slowly and hold myself high
I'm on top of the world, I touch the sky.

All eyes are on me,
I wish they'd all look away.
I feel as if I'm under a microscope,
Nobody understands how I cope.

The lights shine too bright,
I want to get away.
I cry out in agony for someone to take it away,
The pain I cause is none but is held at bay.

Nobody sees the pain that is caused,
Nobody sees what's held inside.
My wrists will show,
But nobody knows.

I'm out in the open for all to see,
But wish that I was a bee.
Someone who nobody knew or saw,
Someone who wasn't this raw.

I let the world into my life,
I hide the one part I want hidden.
My wrists won't be seen,
My life is what it has been.

It comes to a close,
Nobody dares question why.
My life now ends,
The world around now bends.

I lay in the ground,
Piles of dirt above me.
Nobody hears me anymore,
Nobody knows what's in store.

I lay here dead,
Nobody knows of my death bed.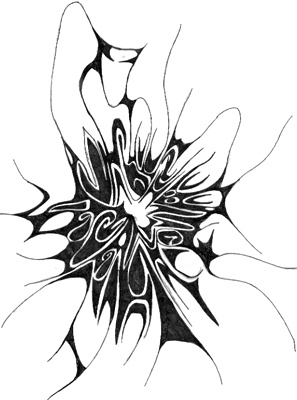 © Ansley F., Tifton, GA