The quality of my wings
February 27, 2009
I'm falling into darkness,
quickly, give me wings!
An angel's or a demon's,
it makes no difference now.
I'll still ascend from shadows
that is my only prayer.
And if I'm denied entrance,
for the quality of these wings
that have saved me,
into heaven,
I'll still spend forever,
Flying.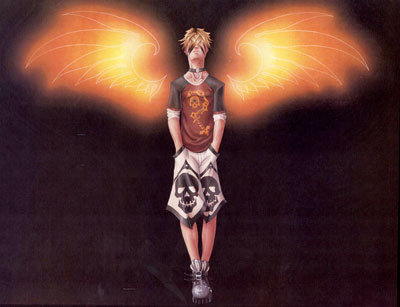 © Raul R., Monte Vista, CO