I'm All Warmth
July 20, 2016
Your warmth is bliss and I'm all warmth,
But I'm all warmth forgot,
Your ice is naught, but if I lagged,
They will forgive me not!
You're mystery, you're shrouded stars,
I am more obvious skies,
And suns and warmth and love and grass,
And moths and butterflies!
You are unforeseen hurricanes,
And tales of dying trees,
But I'm naught that one shall care to know,
They know me, breeze by breeze!
And admire me so much, but you,
Your tiniest hint of sun,
Stirs in me a storm of envy,
Though be who made us one!
You're a shy moon, half eaten halo,
You're sleep, you're rest,
I am life, that soon grows tiring,
I'm "trying" at its best!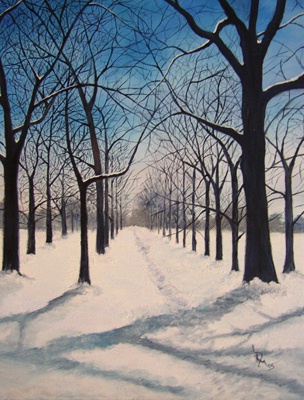 © Lauren M., Scotch Plains, NJ