The angel from above
July 17, 2016
There was a girl with a glass fragile heart.
She opened her eyes and her life fell apart.
How could reality be so cruel.
Nothing is the same im used as a tool.
I can't find anyone who knows I'm a queen.
They all treat me like a sterotypical teen.
I would enjoy going back to my world above.
Where I was only known as gold.
Here I am forgotten. I am also alone.
Now tell me please. Where is my home?
There was one tragic case. I then went insane
No one ever sensed any of the pain.
The battle in my head is still being fought.
The lesson I learned was truly taught.
Now they all shout," You're just acting dumb".
Selfharm is not dumb.
Nor suicide.
Even though I have passed i've set it aside.
Send me back to where I belong.
Please I beg something is wrong.
I need to comfort the ones who seek warmth.
To find me follow the star of the
North.
Although I cannot be seen my words are sent down.
I am a lost soul yet to be found.
Pray for the best and I will proceed.
I am an angel above that's all I'll ever be.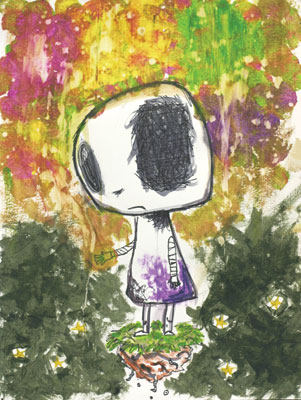 © Ashley W., Port Charlotte, FL