In The Land of Dreams
July 5, 2016
Idle, wreathed in inches of white, feathery silk that dangles elegantly
In the breeze whooshing from the blazing window;
Where the golden diamond of stars assemble in a glittering bracelet,
And the warm ocean of sky sweeps across the blue and purple hue
of rainbow.
Limp, thin, trembling leg twisted on the edge of the giant brown bed;
Eyes flash with movement and sound, and images begin to distort
And illustrate a parallel vision of light –
Pouring from the stardust in the night sky, it burns violet
In my tender, black pupils,
And, bewildered, my limbs float through the little window;
And I am flying, gorgeous as the whistling air that fills me with cold,
With hope,
I am running through the fluffy grey clouds, and they tickle my baby toes;
They make me giggle and dance where no human can watch.
In the land of dreams, I am lifted from the weight of reality;
Raised above the mundane strokes of the daytime clock;
And a traveller by night, a muddled soul by morning light.
In the shining crescent of a shimmering moon, I arise from the atmosphere;
And I am truly here,
I am truly realised in the particles that form the constellation of my dreams.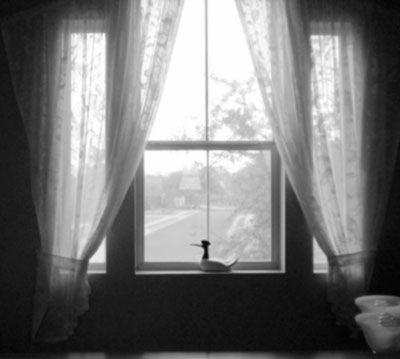 © Kathryn W., Austin, TX