Dark Days
February 26, 2009
Dark Days

I am found eyes open when I'm in the dark.
But I'm lost, eyes closed when I'm in the light.
I am nocturnal, I stay out of sight.
I wear the opposite of white just like the night.

I roam the streets looking for other bats like me.
Or I stay in the shadows like the black you can't see.
Me, I'm like a clown I hide my face.
With a hoody or a ski mask, all my days.

My days are dark I don't stay with the sun.
But If have a son he doesn't need to hold a gun.
I don't cry tears I sweat that.
But if I did they would be all black.

Like ink coming from a pen.
One day I will pay for all my sins.
That is another dark day.
The End?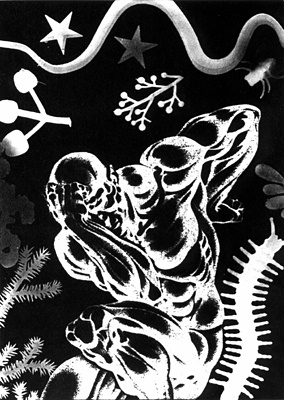 © Jessica S., Aberdeen, SD