The Dauntless Damsel &The Darling Dude
February 25, 2009
Like snow in the summer, she wasn't really prepared for this. In an attempt to look for herself, she found someone else. And she found feeling of adoration and avidity, a heart that skipped beats constantly. A permanent smile, something that was actually worthwhile. A reminder that she was still breathing, something that was not all about leaving. She wanted somebody to have her at hello...but he had her at every hello hi and hey of every single solitary day. She had been living on her luck and her dreams for so long, but once he came along her heart got jump started and she finally had a reality. He reminded her of summer and how everything was nothing but pure perfection, and how she was always so careless and free.

There's only a few things she's ever tried real hard to hold onto. He tested her, tempted her, teased her...and she trusted him, which was so rare. She decided that for him she would hold on tighter when he's about to drown, pick him up when he's fallen down, and always keep him safe and sound. And she hoped he would always do the same. She had the entire world in the palm of her hand when she was holding his hand. And she loved his smile, the way it collapsed on his lips over the smallest and simplest things. When the sun was setting, she couldn't wait until the next sunrise so that she could see him again. Soon never came fast enough. She always needed another another glance, another kiss, another touch. She liked how sometimes he would call her princess, and when they were apart it was always him that she would always miss.

She would sometimes think about how much the past several months had sent her to hell and back, and everybody who truly knew her could second that. But he didn't have a clue, he never knew all the mishaps and setbacks, and she decided it was best to keep it all hushed. But then all those thoughts got pushed aside, far aside, and then she would smile because she would realize that she was finally getting lifted off of rock bottom, and she was finally getting swept off her feet. She was so lucky, so strong, so proud. So she made a vow to herself that she wouldn't let the mess upswith past lovers let this love get messed up.

With the sun going down and there being hardly any sounds, she looked in his eyes and saw such a pretty blue, and that sight was one that she held onto. It was perfect if there ever was such a thing. And she felt perfect sitting next to him. Like a movie stuck on pause in her memory, that scene was kept there. He was looking at her and she was looking at him, and she felt nothing except her heart fill up to the brim with high hopes and happiness. And no longer could she complain, even when it rained. He was her silver lining, her sunshine...no matter how dark and stormy the days became.

So there this perfection just dangled in front of her. She could have it if she tried, or she could give up like she's done so many times before. She knew which way to go. But still the questions were locked and loaded and kept pouring out.

They asked "Is this what you really want?"
She said "I'm in."
They asked "What happens if you fail?"
She said "I wont, I'll win."
They said "But you don't know that. How can you be so sure? Just slow down."
She said "Why? I think that we should run as fast as we can into what we don't know."

So, she ran.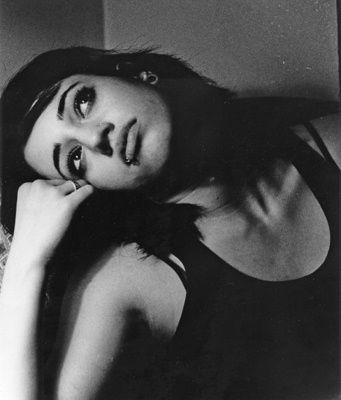 © Jessica B., Bethesda, MD