Cat Walk
February 24, 2009
I approach the opening like approaching the edge,
I am nervous and scared of falling,
I don't want to go but I'm forced to take that first step,
Onto the runway floor,
Like a new bird at flight,
I open my wings and begin to fly,
With strong confidence I did not know I had,
I make my way down the floor,
As I strut back,
My self-esteem grows with every click of my designer heels,
It happened so and now that it's over,
It seems so easy like walking down the sidewalk,
Why so nervous had I felt?
Why so scared of falling?
I couldn't wait to walk that runway again,
To glide on my heels,
And fly.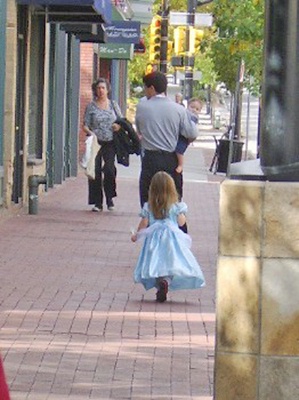 © Kristen T., Tulsa, OK