Don't Read This
October 25, 2008
I have hurt myself today.
Never thought I'd actually go through with the idea.
I didn't know what to expect from my pain.
Ouch.
Red.
Exhale.
I didn't know what to do.
How would I cover it.
Why did I do it?
But, it feels kind of relaxing.
To find a place to actually point out where it hurts, and not one that is unseen.
I'm sorry body.
Hopefully I'll stop.
Mom, Dad i'm sorry.
You don't deserve such a selfish daughter.
I'm sorry sister.
I love you more than anything, and I know you worry for me.
I hope you don't find my diary, but if someday you do....
Mom...Dad...Please don't read this.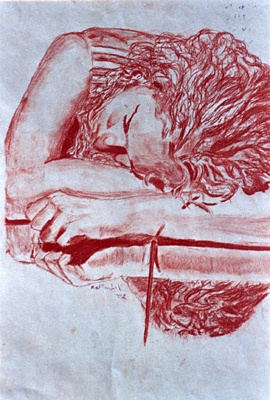 © Mark S., Kannapolis, NC