Let'em Have It
October 1, 2008
I get more curious
The older I get.
It's funny how that always goes.
I find myself daydreaming about
how time passed by for her,
how relationships treated her,
how highschool's classes held her steady and
regular,
if even that.
I have one senior proof.
She is hardly smiling,
And what little of her teeth show
Are the peep hole to a question of unhappiness
I
am too unhappy,
proud,
scared to go.
The rest of the pictures
are of when she was a mom
and
I'm not a mom.
I'm seventeen
And I'm not asking for some sympathy,
I'm asking for some
empathy,
Mom.
Can you hear me?

It's commonly agreed that
the dead are idolized,
and I'll be common,
and a sitting duck sometimes,
praying to my
Mother Superior
all the time, I guess.
I'm just waiting at the other end of the line;
waiting
for people to tell me
she
wasn't
so great because she
was
human. That's why, right?
God is the way we see our fathers,
and since she played both roles,
we'll slap a halo on her tombstone,
and call it
even.
she was probably ten times worse
than the abuse,
the curse I've encountered
since "God's" bastard child's birth
of the past eight years of hardship.

So.
What's it going to cost me
to relate to
my mom
in this day and age
when she's not here
to comfort me with an
"It's gonna be okay"?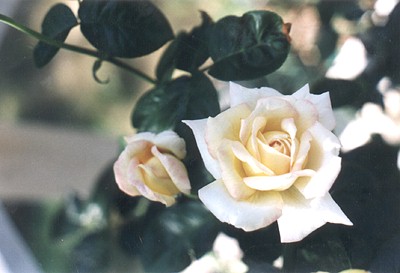 © Jacqueline S., Hanover, MA