The Dead Hare
February 19, 2009
A river of red trickles through the snow,
Is it blood?
It seeps into the soft blanket,
Staining its perfection,
Corrupting its purity and innocence,
But is the snow innocent?
Was it the frigid sea of white that captured a soul's domain?
No, the snow does not tear flesh,
It does not rip, or destroy a being,
It saves it,
Stores it,
And keeps it perfect,
Preserved in an icy shell,
Where it will never be stolen.
It will be jealously guarded by the snow,
Who, for all it's innocence,
Desires the secrets of others,
So that one day,
It might not melt,
Under death's dark river.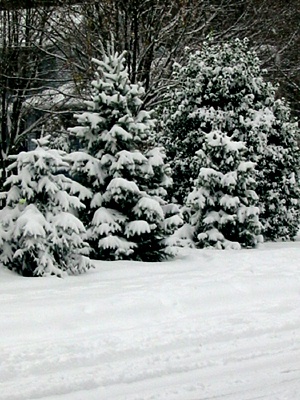 © Kristen S., Sewell, NJ