Hold My Hand
February 18, 2009
Nobody gets it,
No one understands.
Nobody knows how much,
I just need someone to hold my hand.

There's something comforting,
About fingers interlaced.
As though the world is perfect,
No worries in your way.

The warmth of someone else's hand in yours,
Keeping away the cold.
Holding on tight,
So they'll never have to let you go.

I cry myself to sleep at night,
Wanting someone's hand to hold.
Knowing if I had them,
The tears would freeze and go.

Oh, is there anyone out there,
Anyone at all?
Anyone who would love me,
And just hold my hand?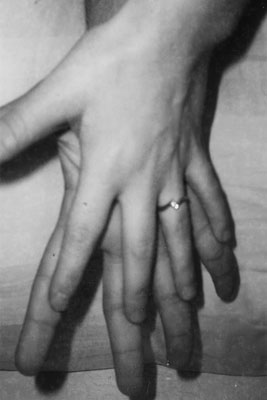 © Heather H., Phoenix, AZ