My Introduction
February 18, 2009
Give me a round of applause,
A joyous cheer.
For once will you please,
Please just act like you care?

Microphone in front of me,
Fingers grasping at it.
They clap some more,
More enchanted by the sound of hands than what I have to say.

It's all a metaphor of course,
What else could it be?
Who would care enough to give me a microphone?
This has to be a fantasy.

No one gives me an introduction,
No lavish lights flare or music plays.
No one bothers to notice the insignificant girl,
As she tries to introduce herself to the world.

Introductions just don't work for me.
No one even listens as they call my name.
But I won't let it happen anymore,
Watch out because I'm going to introduce myself with flare.

This is who I am for whoever gives a damn,
I'm who I am and no ones going to change me.
I'm going to go out with a bang,
This is my introduction for those who care.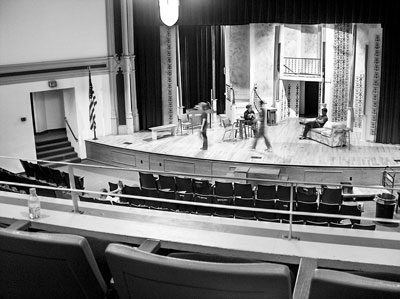 © Sean C., Princeton, IL