The City Life
February 18, 2009
& it's raining in the city like it's raining in my heart.
& all the places, people, and things in between are getting drenched,
Like the pillow I slept on last night.
& the events from the night before fill the room,
So empty and cold.
Searching for my umbrella like a lost friend,
So when I needed you the most, you weren't there.
The disappointment fills the sky,
& grey and the tall towers hovers over people like shadows.
The rain washes down and tries to wipe away your memory.
& a glint of sunshine shines through on such a wash out day,
Just like little hope that enters and crosses through my mind.
All this hope is let down easy.
All is empty.
My shadow seems to disappear behind me,
Trying to forget about this stress and fall into a pillow so soft.
Trying to just get on with my day,
Why won't these thoughts just slip away?
Just another day in the city,
Just another heartbreak.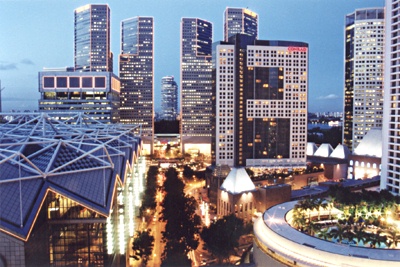 © Gretchen L., Edina, MN