Bike Ride Straight To Heaven
February 18, 2009
The little white bike with the ribbons flowing out on the sides,
In the garage, barely in one piece it lies.
Telling the story that haunts me every time I walk bye,
It makes me so sad, there is nothing I can do now but cry.
Knowing that I never talked to you about this, and how I lost my sight,
Therefore I know I have to say more than 'I'm sorry' in this prayer tonight.
Going to the beach was something I will never forget,
Landing a house close to the boardwalk and the water, our summer was set.
Your pink ribbons and matching sundresses lay out on the floor,
You Elizabeth would never use any of those sandy drawers.
Never wanting to wear a helment to mess up your pretty little curls,
You finally got that necklace, the one you've been asking Mom about with the beads and pearls.
Remember that annoying racket of the bell that came with your bike you always use to ring?
Trying to block out the chours and the sad songs when you left they went on to sing.
Working hard to get your training wheels off so you could be a 'big girl'
I swallowed hard as I know you never will as I pray to you remembering how your life took nasty swirl.
Feeling the hard gravel beneath my feet, letting you out of sight trying to act cool,
Of course in front of these pretty girls lounging out by the pool.
Not being there to tell you to look both ways before you cross,
In the end there was no one else to blame but me for our loss.
Hearing the scream I knew so well,
Knowing it was over as soon as I saw that annoying crushed bell.
Listening to the sirens seemed to break the vacation, and isolate me,
I guess up above it was easier to see.
You soared little sis,close to the ocean,
Seeing your mangled body, you skin no longer felt as soft as lotion.
Mom and Dad refused to talk to me for awhile,
The counselor said they were in denial.
It's different without you dancing crazy around the house,
Sometimes the silence is so thick; you can't even hear a mouse.
It took Mom and Dad awhile to come out of their shells, especially Dad,
Even to this day, a year later, when he looks at me, how he is still sad and mad.
You know it's really hard to talk to you when you don't talk back,
Man, for such a little girl Elizabeth you sure did have an impact.
Don't think that I forgot that your birthday was today,
You might already know but I left a present where you now respectfully lay.
I surely miss you,
And suprisingly all the crazy sayings and hair styles you always use to do.
So I am going to say I love you and God had his own plans, and his own way,
Because if not you would still be down here with me, but I guess if i'm lucky I'll have to see you up there someday.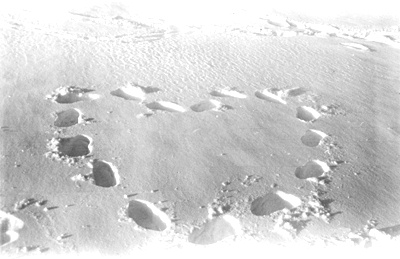 © Kim B., Marblehead, MA