Her Wonderful Life (she)
February 18, 2009
She sits.
She listens,
To the peace,
The quiet.
She likes it.
She takes out her poetry book and writes,
She writes poetry.
She writes what's in her heart.
What she feels,
How she feels.
She listens to her ipod while she writes.
"This is heaven." She says.
She puts the book away and puts her head on her pillow.
She still listens to music.
Soft,
Kind,
Soothing music.
Music she can relate to.
She falls asleep.
She falls asleep wishing this was how everyday was.
Right then,
she hears scream,
glasses being broken,
people cursing,
punches being thrown!
She gets knocked back to reality.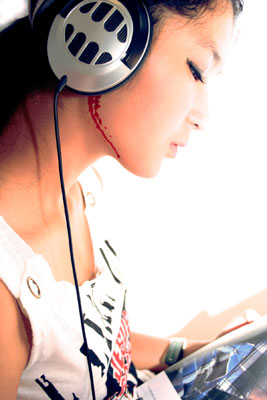 © Jiani L., Toronto, ON, Canada