Taking Their Steps
February 18, 2009
It's a gradual fade,
a life they would trade.
So vivid still,
and against their will,
their journey on the black track,
a life of questions comes back.

With the tears in their eyes,
you can still hear their cries.
A place so scary,
ready to bury.
With their memories ingrained,
and their life so unexplained,
none complained,
they sustained,
got through the pain,
and broke the chain.
Though so little,
their lives so brittle,
bravery was key,
to set them free.

Now free and ready to share,
they can finally breathe some air,
as we listen,
watching their eyes glisten,
as they reflect and recollect,
something we must respect,
to correct.

Don't' destroy it,
just let it sit,
where it'll touch us inside.
We will open it wide,
and let the legacies live on.
They must never be gone.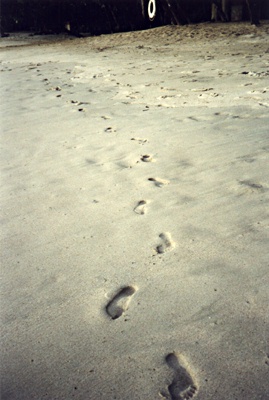 © April W., Rogersville, MO