Falling Freckles
February 17, 2009
Like fallen snow,
he laughed.
A simple
melting
laugh.

When he stepped out of his soul
and into mine
I found the man in the moon of my heart
start to smile.
He covered my self-hating mind,
presenting me with beauty.

I'd watch the slippery keys
of the piano being played,
and thought.
I thought of what metaphor could describe the reason
I would hold my hand over the still drummer
and only one whisper would come to crescent lifted lips.
Love.

I have forgotten how his touch left me still
trembling.
How his smile, like soft hands,
warmed me.
If I open my eyes wide
I can still see the sketch of his glasses
On the hill of his nose.

But I will wax the floor of my body;
To renew myself.
I will glaze over the tepid cinnamon freckles
he gave to me
while brining me out into the sun.

And when he dies I shall not weep,
for each human being is behind every death,
just as they are for every life.

And I hope,
as they lay his body to rest
he secretly knew
how much love
one person could have
for another.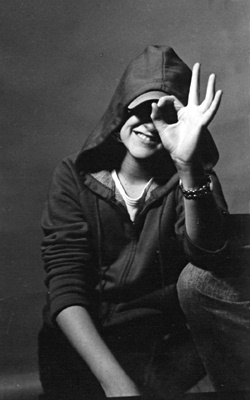 © Tori D., Marblehead, MA