Heartless.
February 17, 2009
It's ironic all these broken hearts in the streets,
Bare scars out in the open to see.
All of us, we blind ourselves with pride.
Admit to her scars, means reveal your own.
Fine, conceal it with arrogance.
Pass each other carrying these wounds traumatized.
If only we could let the ego subside.

There amiss the commotion I came across his tender smile.
Wide it was, gallant, audacious.
It was when I approached that I got the chance to see,
His heart was patched, my heart could comisserate the stitches.
He tried to burry it beneath the words he spoke.
She had stabbed him where his heart had beat,
where love had once reside.
The damages having no way to be alleviated, I left him.
But left him to wonder what could have been.
Had he not been broken.

I ambulated forward turning to a more perilous turn of life.
Precaution came, he was ready to run with me.
I felt he was free, but when I embraced him
A black hole almost swallowed me.
He was detached, no wonder he became remote.
The scars had overwhelmed his heart.
How could I once again rekindle it?
The fear of being drowned in made me escape.
Far enough to be lost in a winter afternoon.
Looking back at the memories became impossible.

As I became more and more astray.
I drifted off to an aloof path, one untold, one beyond any illusion.
There I was introduced to a fellow traveler.
He appeared harmless, inticing, but warm nevertheless.
It was when we kissed did I become conscious of insecurity.
His heart had been massacred, but he still composed the pieces.
How could I bring him passion?
He was gentle,
but his heart didn't hold the tenactity to stride beside me.
My farewell to him was silence.
In hopes that one day silence itself could be goodbye.

At a halt I found myself confronted with the vast open sea.
Along the shore, I became aquainted with a girl.
Her heart was fractured not being able to bear the misery.
The bleeding was unaccountable, no beat could be heard.
I wanted to assist her, give her the heartbeat she missed.
How could I bring her inspiration?
I couldn't no matter how firm my attempts.
When I looked more intently I came to a realization that terrified me.
That girl was my reflection, my heart had been broken.

That's when he befell me.
With no smile, precaution or insecurity.
He layed his hands infront of me, the assault was over
But it ensnared a part of him.
He told me his heart was dead and he could see mine broken.
"But together," he conversated. "We could create a heart for both you and me."
His heart merged with mine, elegantly.
I was alive and so was he.
Together we made a beat, becoming free.

His words were amazing; his eyes breathtaking.
The way we merged together.
The moments we spent together.
In the end he left me with silence.
Unbearable silence; maybe that silence was returning to me.
Now I take in that silence because he took along with him
the beats we had once created.
All that is gone, as I sit here awaiting
In the need of a stronger, warmer, a more reliable heartbeat.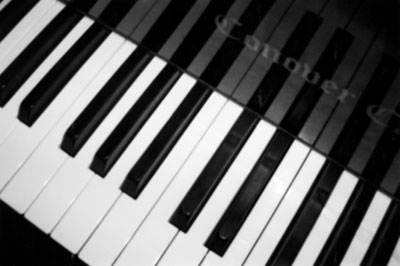 © Pearl K., San Diego, CA