A Stray Figment of Imagination
February 23, 2009
I sat and imagined.
I imagined of extraordinary Lands and People,
Colors and Emotions,
Magic and Science.
Of all this potential that lay inside,
Why not let it out?
It is not let out for fear of leaving the safe haven
To take a chance to become more but possibly fail.
So it stays within without being expressed.
Yet there is a small figment that adventures out of comfort
Into an uncharted road of twisted paths, high bridges, and rushing rivers.
The rogue figment strode on through all obstacles.
It painted a picture with bold strokes which snagged emotions,
Bewildered the ordinary,
And was embroidered with bedazzling detail.
It had blossomed into something much bigger.
The achievements of this imagined stray figment
Revolutionized the normal.
It walked the twisted paths,
It climbed the high bridges,
And swam the rushing rivers.
Out of all the times this brave figment
Could have been defeated
It never gave up, and it broke the rules.
It risked humiliation
To become more then itself,
And you know what?
It did become more.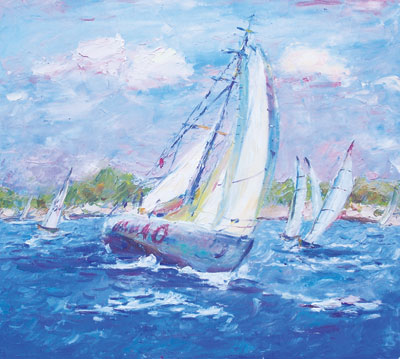 © Xiao H., Naperville, IL