Stay On Key
February 23, 2009
Her crave to never be alone
Was finally eased that day.
The whole time she could look in his eyes,
His face, his lips, so close to hers.
A twisted tale of epic proportions,
He held her close,
The way she had missed being held.
So long it had been,
She was at it again.
Willing and ready,
She only wished to go steady.
Her heart kept thumping faster,
As he kept getting closer.
She had to resist pressing against his lips.
It felt like a weight was lifted
From her shoulders.
Had she really found a lasting lover?
Should she doubt, and worry, and cry
Or should she just go along for the ride?
She could only pray and dream
This song would stay on key.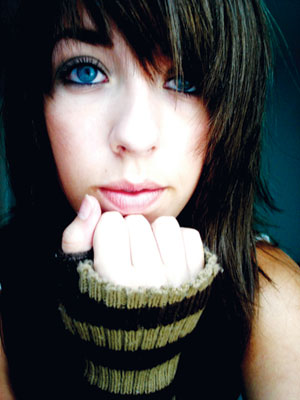 © Brit H., Peabody, MA