Meaning
February 21, 2009
There's meaning somewhere behind
your eyes, what it is I cannot fathom. Each
time it takes me by surprise, like
b flat minor, the taste of your lips,
or sunny skies, like I've been given a
clear view of heaven.

There's meaning somehow in
your smile, with its marvelous quirks and twitches;
sometimes I' m in a horrible
mood, and when you smile, mine switches.

There's meaning, somewhat, in
your hands, why that is I don't
know - they're the strong and useful hands
of a man who knows to pay for what he
buys, and how to plan to get where he
wants to go.

There's meaning layered in
your voice, its timbers and its pitches,
and in it there's a steadiness
too, unwavering despite
poor riches.

There must be meaning
in everything that concerns you, and maybe
you'll say "not really," but the true method to
your madness is how meaningful you
are to me.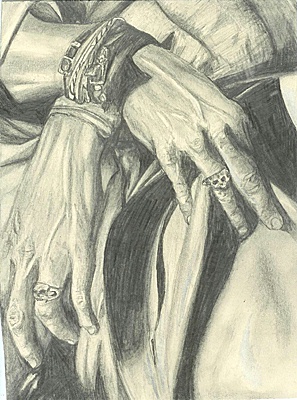 © Angela K., Kansasville, WI