Happiness with him
February 20, 2009
He makes me...
have a hundred butterflies in my tummy,
my heart feel completed,
send tingles through my body,
have my blood run fast,
have happiness.

Hes hugs...
comfort me with hes warmth,
tell me everything is fine,
shows me we are together,
says I never want to let go of you,
proves our happiness is protected.

Hes kisses...
sets my mind at ease,
only makes me think of my love for him,
makes me focus on him,
his body close to mine,
his lips touching mine,
turning my sadness to happiness.

But happiness has some rest points.
We worry,
we get mad,
madness turns to regrets,
regrets form into sadness,
we forgive,
we have a somewhat fast recovery
and we start loving each other again.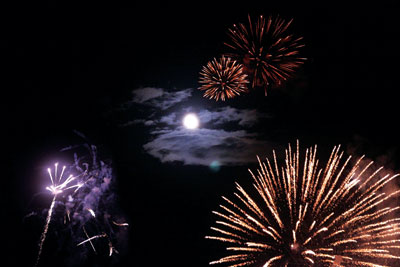 © Meena K., Groton, MA