Jealousy
February 20, 2009
Turning my eyes green is jealousy.
You love her, but should love me.
She loves you only on occasion.
And when she does, it takes persuasion.
She loves you only when your there.
But when you leave she doesn't care.
Have you ever even looked at me that way?
The way when you laugh at what I say.
Even if it wasn't funny, you're just glad to hear my voice.
Would you ever choose me if you had the choice?
Why is she so perfect to you?
She is so inconsistent and easy to use.
So conceited and unreliable.
Wouldn't you want someone more pliable?
She would give you up in the blink of an eye.
You've never noticed me, yet I'm not shy.
Why does she have to be with you?
She does what she wants and doesn't think things through.
Not conscious of what goes on around.
Oblivious to your caring sound.
Why can't that be me with you cuddling in the halls?
Talking and leaning on you against the walls.
I can't love you because she is my best friend.
Yet I can't forget you, you're always there in the end.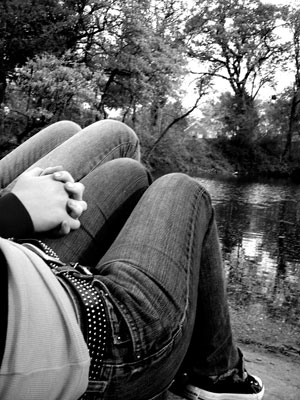 © Lauren R., Edmond, OK