One Word
January 25, 2009
It only takes
One word
One breath
One person
To corrupt the world

Just one word
And the world can change
People can change
Thoughts can change
I could have changed

Just one word
That's all it would have taken
Just one word!
But now it's too late
I've given up

No one cares
And they'll never care
It would have only taken
One word.
Just one.

How can you speak when no one listens?
How can you scream when no one hears?
How can you care when no one else cares?
How can you feel when no one will reach out?

Chance.
Courage.
Love.
Strength.

It only takes
One word
To corrupt
The world.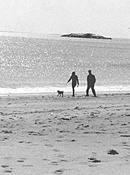 © Megan S., Marblehead, MA