Root of The Ground
January 12, 2009
No one ever told me,
the minute you are born you begin to die
and not everything you feel can be seen with the eye.
The youth is growing into the ideal fake,
I don't know how much more this generation can take.
And this illusion of the perfect life, people never reach it without strife.
No one ever told me,
no matter where you dive, you will only drown deeper,
and somehow every mountain will seem steeper and steeper.
But in order to be lifted from the root of the ground,
you must listen to every sound,
sound of the whisper, sound of the breeze,
but watch for the shake in your knees.
No one ever told me,
the birds will sing but they will always fly south,
And the secret of your soul will never leave your mouth.
The love of your life may be your reason for living,
but never leave them without forgiving.
No one ever told me,
that even though the world may seem cruel,
if you don't see the beauty, you're the fool.
No one ever told me,
the true importance of gratefulness,
for you never know when something may go a miss.
And the idea of happening for a reason, well that changes with every season
No one ever told me,
no one ever told me
no one ever told me.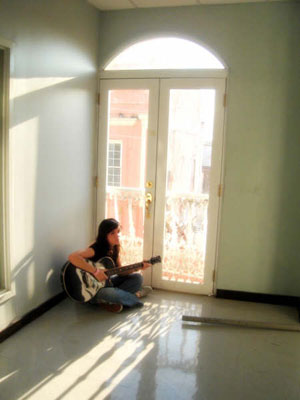 © Eveliz V., Bayamon, Puerto Rico