Herself
February 14, 2009
Her hair was short,
Only four inches long,
Bright red,
With lighter highlights.

She was small,
Only five feet,
But she could fight,
She could yell,
She loved to yell,
She was a cheerleader.

She could sing,
A sound that was beautiful,
She loved her voice more than anything,
And she would smile that same smile,
She would pop her blue gum with.

Her eyes were amazing,
They were a teal-green,
Soft,
Makeup-less.

She was kind,
Kind to animals,
Friends,
Family,
Her boyfriend,
Everyone and everything.

Now she's mean girl,
Her hair is black and long,
She flirts with all the guys,
Batting her makeup caked eyelashes,
Her contacts that make her eyes dark blue,
And the gum that was replaced by smoke,
That killed the thing she cherished most,
Her voice.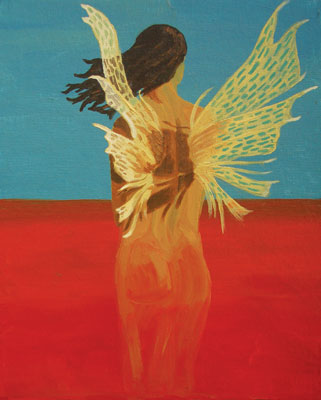 © Allison F., Langhorne, PA