Blindness
February 14, 2009
I thought I was invisible,
I hid behind the tears.
You looked where no one else did.
You found me standing here.

I was screaming out for help,
But they just walked on by.
When I was screaming in the shadows,
You stopped upon hearing my cries.

I used to think I was invisible-
That no one saw my signs,
But then you came and I found
That I'm not invisible, they're just blind.

So now you make me happy,
And I love you so much, dear.
It makes me ecstatic to have found
That you know I'm right here.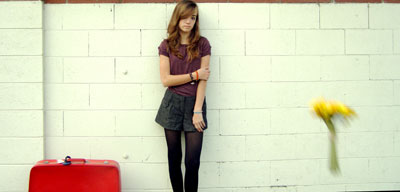 © Austin K., Studio City, CA