In The Mirror
February 12, 2009
We look the same
I touch the glass
You look broken
I move my hand
I breathe in
You breathe out
Do I know this person looking at me?
What is this familiarity I see?
Her eyes look deep and distant
Her face looks worried and discontent
Who is this girl?
Her back is straight
She moves and sways
Keeps her eyes on me always
She looks strong but broke
With one look shivers are sent down my spine
I feel like I'm opening my eyes for the first time
The blood that runs through her veins is mine
The girl looking back at me
Is one of a kind
It's who I am
How could this happen?
The truth is buried and skewed
How could you not recognize you?
Because the girl in the reflection is not what I want to see
That is what will forever haunt me
I break the glass
No more mirror
The old me is no longer staring back at me
My new beginning starts here.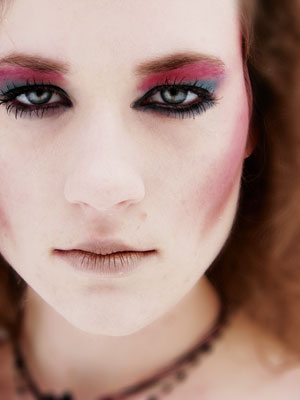 © Elizabeth H., San Bernardino, CA