Why Do We Care?
January 19, 2009
Why do we do this?
Where are we going?
Where did we start?
When will it end?
Why don't we stop it?

Why did this start?
Why won't it go?
Why do we follow it?
Why don't we know?

What is this drive?
Towards our end?
Why do we listen?
To our voices again?

What are these words?
What have I said?
What have I done?
I lost my head

I lost my drive
I lost my way
I lost my focus
Again today

So where do I go?
Where do I stay?
What shall I do?
Show me the way

Why do we care?

Why does the truth twist like that?
It seethes as I write
I've forgotten how to say
What I mean
How to mean
What I do
How to care
About what's true
How to see
When I am blind
How to hear
Now that I'm deaf
How to feel
What is right
How to know
What is wrong

Why do I care?
Why do these words appear?
Did I put them here?
They should not stay
I don't mean them
I lose sight
And begin to write
And forget my sanity

But why do I care?
Let me write if I must
Let me say what I shall
What I will
What I have
Why do I care what I mean?
Why do I care what I say?

Again it is lost
I've forgotten
What I mean
What I set out to say
What I cared about
So passionately
Not long ago
I forgot why I care
I forgot what these passions are
Why they leak out without control

How do I stop?
Why must I care?
I want control
This isn't fair

What will I do?
To stop the drive?
What can be done?
To keep sanity alive?

What is my point?
What do I mean?
Why do I care?
This drive is obscene

Please make it stop
You've made me plead
I give up
Give up my lead

Please take the ropes
Take me away
Don't know where I'm going
But I've gone astray

What did I set out to say?
What did I intend to mean?
Where am I going?
Where did I start?
Where does this path end?
And why do I care?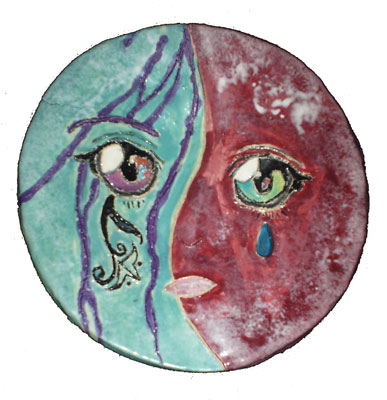 © Angel V., Tecumseh, MI