Live.Love.Remember.
January 19, 2009
Can I climb this mountain alone?
If only I was accompanied.
Am I strong enough to reach its peak?
I feel so, I know so, therefore I am so.

If grace is so great, then why do I find it hard to believe?
There is a little bit of doubt in all of us.

If I write, will I truly express myself?
Opinions weight on all our minds.
Is it wrong to question a question?
Everyone questions everything once.

Can you walk a mile in my shoes?
Can I walk a mile in yours?
Tread lightly and steadfast.
Do we tamper on grounds we do not know?
We are new to changes we have set.

If I could go back and change the past, would I?
I honestly don't know.
How could I know what the new turn of direction would bring?
When you change the past,
You change the life that is truly yours.
You live a lie.

If I express myself, do I need to weigh out both outcomes?
It is the fear of the unknown that haunts you.
When I pass away, will I have left behind a story?
A story as great as yours?

In my arms you sleep tonight, for tomorrow begins anew.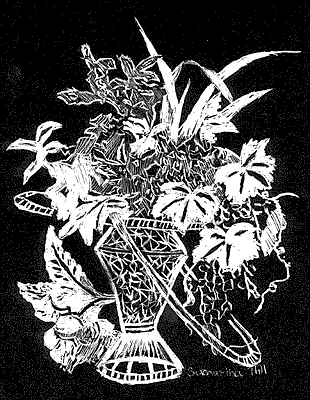 © Samantha H., Gulfport, MS