The Obvious
February 12, 2009
Summer fades to fall
Your just a dream, a friend
School starts
I write your name repeatedly
She hurts you
I'm there to comfort you
You innocently misinterpret signals
It depresses me
You walk into the room
I'm afraid to move
An innocent hug
Butterflies dance in my stomach.
A sudden epiphany
An empowerment
A kiss
It's wonderful
Your finally mine
It's too good to be true.
Everyone says we're good together
I believe the same
For a while it's perfect
Then the obstacles claim the paradise.
Miscommunication
Misinterpretation
Empty words
Empty kisses
Nothing to hold on to.
It's coming closer
Creeping along
An end.
A resolution
An agreement
A fresh breath of air.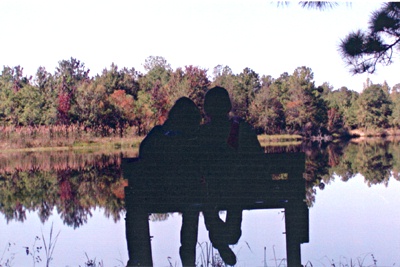 © Heather J., Slidell, LA