Silent outcast
February 11, 2009
Eyes narrowed to the ground.
My arms are around me.
My knees are buckled together.
Laughter and talking is all around me
But I stay silent.
No one notices me.
It's like I am not here,
But I am.
They don't talk to me.
I am the outcast.
So when ever I look up
All I see are strangers.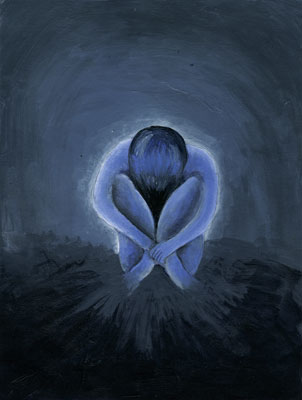 © Becky F., Sacramento, CA