Drowning
February 10, 2009
This is a new feeling.
Drowning.
I didn't know that it was possible
To feel like my life was being
Leeched away slowly
Like it didn't matter anymore.

The sky turns round and round
In front of my eyes
While my head stares up under
The clear water.
I cannot open my mouth
Or breathe
Otherwise I'll die.

I am beginning to fade away now.
My lungs are starting to
Heave and fight.
They burn with effort
To live.
Soon, I shall be here no more.

Saying my mental goodbyes,
I will float away to the clouds.
Perhaps I will become an Angel
Like those in my family before me.
Perhaps I will finally have
A perpetual smile,
A carefree smile.
A real one.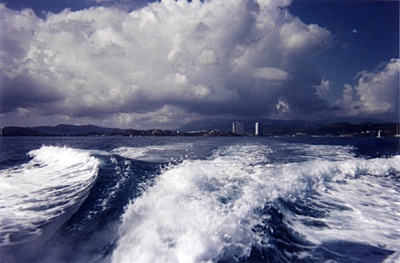 © Jenn T., Dover, NH