The Observer
February 10, 2009
I'll notice how you say things. I'll notice the way you twittal your thumbs when you're nervous; and I'll notice that bead of sweat on your forehead when you tell a lie. I am the observer.
I take notice into the little things. I'll point out the red spot on your neck that wasn't there yesterday.
As we walk down the street you won't go near my best friend's house. And when talk on the phone and you become quiet, I'll know someone else is in the room.
I notice that you don't want to go to the movies anymore because we almost were seen by another girl. I'll notice that the one time that I come over unexpectedly, you say you are getting ready to go out. When your phone rings you always have to go outside or into another room.
I notice that your friends don't talk to me as much. And I'll notice that your car is at my best friend's house, and yet you say that you're at lunch. I'll observe that you can't talk as much, even though it wasn't a lot to begin with.
I notice when our song comes on you change the station. When you say you're at work, I'll notice that I don't hear the commotion of the restaurant.
I notice that my best friend doesn't come over as much. When I have to use your cell because I left mine, I notice that I'm not on your top five yet my best friend is.
I notice when you finally do come over, your face is sad and guilty. I'll notice that when you say it's over, you go straight to my best friend's house.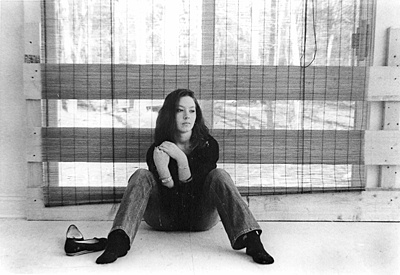 © Crystal F., Marshfield, MA