Where Do I Go From Here?
February 8, 2009
Going down the road of life, I stop to see a fork in the road.

You're in the middle.

On the left is the all darkness where nothing seems to grow and shadows are the faces of the night.

On the right is my savior's love grace and mercy.

On the left the pattern is all zigzagged and wishy-washy and ominous.

But on the right the pattern is straight and bright and has real beauty.

Thinking that you were the problem seemed right at first.

So I decided to go to the right without you there by my side.

Then you crossed over off your path and went to the right.

We walked in God's grace mercy and love hand in hand.

You weren't the problem.

The problem was where were we going.

Amen!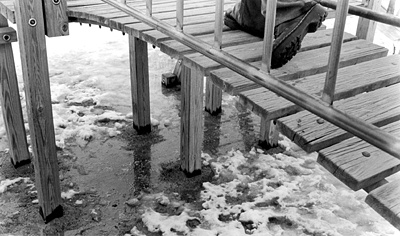 © Rebecca S., Marblehead, MA