Invisible
February 6, 2009
Why?
Why does he not see me?
The way I hang on to every word,
Every word that comes from his lips,
How I would follow him to the edges of the world and back,
Am I invisible?
Are the very tears in my eyes when I see him with her invisible?
Is he blind?
Or am I?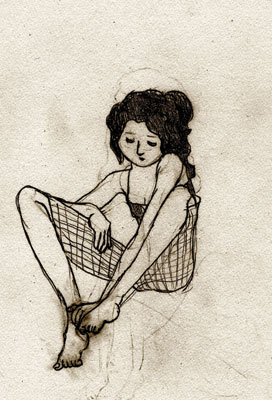 © Samantha W., Albany, NY