At the YMCA
December 16, 2015
At the YMCA, with orange pulp
and pieces sticking to her cheeks, Jesse
asks me if I ever went to after
school care. I lean back in my chair, throw her
a humoring smile--and I remember.
Staring at the grey and white ceiling tiles,
smile fleeing my face, I remember now:
I was never in after care, but in
the nurse's office where the tall door trim
divided myself and the adults who,
like shadows on city sidewalks, circled
and hovered. Who then pointed and whispered
at me, the child who no one, at half past
five in the afternoon, knew what to do
with. I was never in after care, but
I was always the last student to leave.
To leave a school only blocks from my house,
I was a child sitting in a "lost" box.
In that nurse's office, in cabinets
so high up, I needed to climb to reach,
so high up, the gray counter bit my knees,
so high up, I grunted, when finally,
I reached and lifted the pale teacup set.
The bottom of the pink and yellow cups
were always dirty. Debris and smudges
smeared the walls of those tiny gay plastic
distractions. I stuffed it with paper wads--
my imagination soaked, makeshift sponge.
Then, I stuffed my fist inside. I turned it.
Washed it the way my mother washed her things.
My fist pressed into that childish cheap cup--
into the center of the Great Clock's back:
Winding the tiny and thick gears, I spun
and spun and spun the clinic out of sync
with the office. I turned it and turned it
the way my mom would if she had the chance;
hoping it'd gift her a life that was different.
But I would never tell Jesse stories
like that. Instead, I just smile and say, "Yes."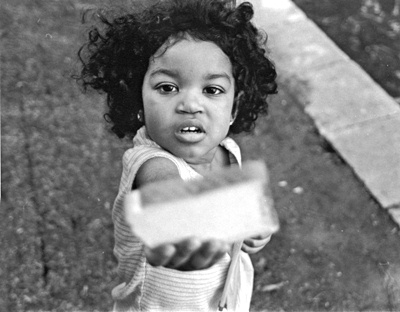 © Cynthia M., Washington, DC