What is Black?
February 1, 2009
Black is'
The darkness of a heartless soul
The color when one is cold
The feeling that is depressing and sad
Black is the nightmare haunting a life
It is the fright I feel at night
It is a deep dark secret never told
Black is the color when something's gone
Black is a plan of fun gone horribly wrong.
Black makes the moon smile at night
Black is the color of a deadly rose.
Black is the color of a heartbreaking lie
Black is the music of a mourning song
A feeling of loneliness
Black is the soft lace bordering ones body.
Hiding us away from everyone
It is the hurtful sound of silent pain.
Black is the whisper coming from nowhere.
Black is the young nowhere to be found.
Black is a phantom creeping up behind you.
It is the sad silence of a murder.
Black is a deadly sin
The punishment of violence
Black is the sadness of a life taken away
The unpleasant sound of death
Black is the sad dark memories of our LIVES.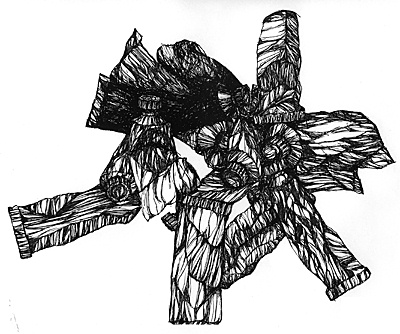 © Suzie L., Wyckoff, NJ