This Intangible Fire, Requiring No Fuel
February 1, 2009
Wake up
See what's happening.
That epiphany of a light bulb needs bursting,
Needs lightin'. Needs repairin'.
Oh how that scent
Moves
And'
Moves from yours to mine.
Hand in hand the world
Linking
human to animal,
Animal to human.
Species to species.
A kiss on my lips, my forehead.
A hand on your hip.
One hug or two,
That makes this world shift
Into
Not blades of glory from
the act of avenging'
Of hatred.
But blades of'
what?
Think. Just think.
That burning fire that doesn't require fuel,
that tingly, butterfly flutter;
that science knows nothing of.
The warmth of the sun when dawn awakens.
This, what you and I call
Magic?
Yes but not the
Amazing card tricks,
or the
Mind reading illusionists,
Or the
Magical fairytale picks,
or the feeling of being cut down the middle of your body and still live,
Houdini.
Not that magic.
But that burning fire that doesn't require fuel.
The intangible, non-holdable'


Non-touchable...
'Piece' of life that should not
be concealed,
But spread all around.
That burning fire of your childhood,
Playing in the dirt making dirt recipes and
Cookies out of play-doh and
Playing tag with your neighbor's dog and
Making PB&J with the mud in your garden
Until'
Your mother calls you.
Once with your name,
Twice with the meal you're grubbin' tonight,
But thrice ' she calls you by three names and oh'
You're in deep trouble.
As long as that mud pie you made is baked
From the warmth of the sun and
cools
From the sky and the moon at say
9:00 curfew, mother,
Yes I know!
I'm coming'
And what now?
'Till you're 16 and you're gazing.
The numb feeling of your body from
'The one'
True human being that gave you flowers'
Slow danced at Winter Ball,
Holding his hand, and crying on his shoulder.
Laughing at pictures' the memories
You created.
That's what I call the closest thing we have to
magic.
That
Burning Fire of fluttering butterflies of '


True. Love.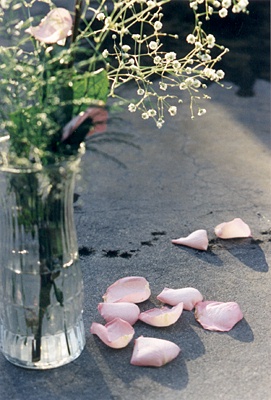 © Kathleen S., Maumee, OH