Poverty
February 4, 2009
She stands, body shaped from the chair
that is her bed.
Swollen feet, calloused
from bustling Chicago streets, push
inside warm slippers'shuffle across worn boards.
Her five children's head align,
sleeping side by side.
Her soul sends silent cries,
longing to mend pieces that
keeps her heart broken. No one can cover her scars.
A small, kerosene heater
flickers as the sun rises. A new day'same struggle.
She walks into the kitchen'
An empty fridge, a blackened stove'
and fixes what
may be their last meal.
'The Lord will always make a way.'
Collecting the last oats and grains,
she stirs in milk her neighbors spared.
Her smile weakens.
It is not enough for five mouths.
But her trust continues to stir,
Tears fall'a new ingredient.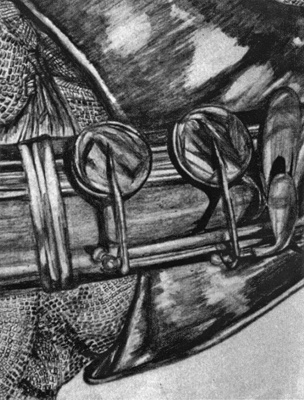 © Kelsey B., Cohasset, MA