Originality
February 3, 2009
How original were we as kids
To name our games after
Exactly what we were doing;

'What are you up to?'
'Playing teacher; I'm the teacher,
and my stuffies are my students.'

But then again, how original are we now
That we actually think we are original;
We think there's nothing more in the world
Than exactly what is happening now
And I don't think we realize that people
Half across the world could be thinking
Exactly the same thing.

Then again, maybe those people
Are smart enough
To think beyond themselves.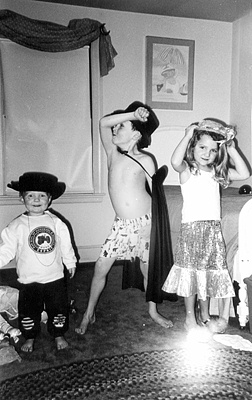 © Courtney M., Marblehead, MA