Ode to the Bloemenmarkt
February 2, 2009
Bloemenmarkt,
My fairytale circus,
A carnival of bright noises and loud colors,
A thousand different types of flowers, lining the streets in plastic-covered tents,
Before a brick skyline of licorice houses.

But these wickets of little white bridges,
That hop like magician's jackrabbits from street to street,
Frame the murky green canal.
Stroopwafel syrup dances through the air and mingles with the smell of cigarette smoke
Twisting and turning like ballerinas on the trapeze in
Smoky ribbons of thick sugar and nicotine.

This circus is mine,
The screeching children and cursing parents,
The litter and cloudy gray skies,
Is my festival dance of bargain-shopping
My masquerade of angry Saturday mornings
Amidst a thousand different types of flowers.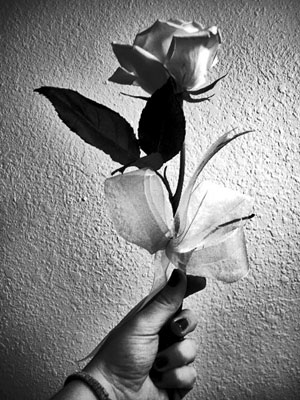 © Lauren R., Edmond, OK