That Word
January 29, 2009
he clock says it is 6:57.
it doesn't help me to watch seconds pass
and my ears hurt and my throat rasps raw.
i swear to my theasaurus palms that you
were right here! laying and i almost had it.
that perfect word! one i liked and tasted
mostly of sugar to my tongue; just a little
of your cinnamon spice vowels.
the clock says it is 7:03.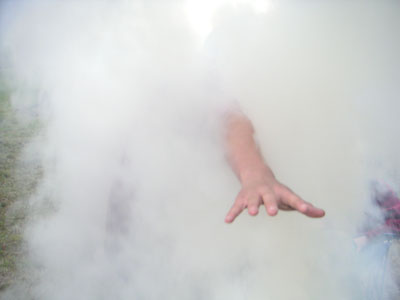 © Garrett M., Port Angeles, WA