Man of Mist
January 28, 2009
A man of secrets, a man of glee.
A man of mist that took hold of me.
Enveloped suddenly in darkness, yet I felt such delight.
Where am I going? Up, down, left, or right?
Light shone through, my cloak of shadows disappeared.
In its place was a vision of true beauty and a song too lovely for human ears.
A crystal haven with a rose's serenade as its angelic choir,
Its sweet tinkling melody of which I could never tire.
Vibrant colors stretched before me as they made their way through the gleaming glass stems.
Miniature rainbows danced about as the roses' lustrous smiles blinded me like gems.
This garden of glass roses was too good to be true,
I shouted for the man of mist to come or this day he would soon rue.
A playful smirk upon his smug transparent face,
He stepped out slowly from behind the rows of delicate floral lace.
His eyes stared coldly, behind them an empty desire powered by selfish lust.
His gaze equivalent to that of the icy wind that caressed the tender glass buds.
My sharp words tore through the silence as I asked why he had brought me to such a place,
The roses' radiance was still etched into my heart, oh how I wish it would efface.
To flaunt such breath-taking wonders in front of my hungry eyes,
I thought to myself how his heart must be as cold as the desert night before sunrise.
His glossy eyes bore into mine, this puzzling man of mist.
His venomous gaze broke at the sight of my clenched fist.
A sudden change in features, as though a different figure had appeared.
A sad smile on his translucent face, my growing curiosity still yet uncleared.
He opened his arms, and looked from side to side,
He mouthed to me with his hazy lips that these treasures were now all mine.
He faded into the darkness, leaving no trace of his foggy being behind.
Lucid petals floated gently to the ground, I almost lost my mind.
The golden sun rose from behind the looming crystalline mountains.
My face stained with streaming tears, an overflowing human fountain.
A man of secrets, a man of glee,
A man of mist that completed me.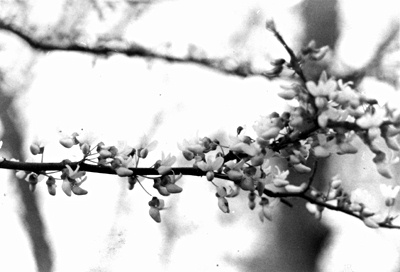 © Josh J., Highland Village, TX