Baptism
January 28, 2009
Baptism

Tight tingling
Tarpaulin stretched taut over painful patches of perverted patterns
Needles ripping, scraping, scouring across craters and wrecked roads,
Piercings over puncturations,
Ensconcing deep hollowed out scars steeped in misery.
Moments of utter satisfaction in self-inflammation
Peace in raspy abrasion,
Doused with holy-watering
Spumes of frothy overflow,
Instant success.
Not all is gone,
Not all is lost.
Only dirty water down the hair-clogged drain pipe.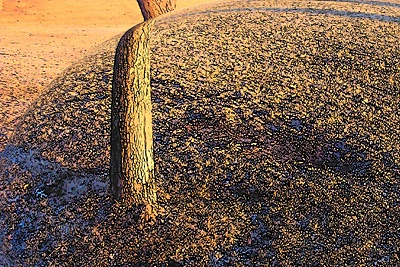 © Benjamin B., Coon Rapids, MN