360 Revolution
January 27, 2009
360 Revolution;; Something I Just Wrote
Category: Writing and Poetry


I ridded my self of an infatuation,
but now, I'm right back where I started.
I made an entire revolution,
back to where I once departed.
I've altared my position in the world and now I am back,
and I'm standing where my journey once began.
I'm on the starting line, once again.
On your mark, get set, it's time to go,
Like the turtle in the tale, be steady and slow,
To win the race, learn to balance your pace,
winning is not being the best,
it is being YOUR best, in all of life's tests.
I'm repositioning my stance, to take another chance,
it is risky none the less, for risks enhance great success.
The captivation that once held my eyes,
is now a tight leash around my neck,
Long ago I was taken by surprise,
and I was left with no slack to stretch.
I was once unaware of the time it consumed,
but now, though I am held hostage, I have the strength
and knoweledge to break loose.
I was once oblivious to the attachments that held me down,
once unsuspecting to the accessories of the crime,
but now I am concious of the occurences all around.
I applied much effort to get this far, all in a matter of time.
I have stood in one place, and turned in a 360 motion,
and amongst the many distractions I have put up with,
I have learned to apply such drastic devotion.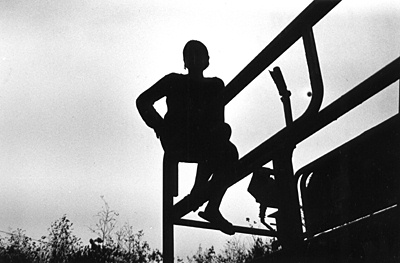 © Bailey C., Marblehead, MA