Profound Night
January 26, 2009
A strike from behind blindingly swift,
The smart steel stiletto blade protrudes,
A quick pain, a dark lever to lift,
Suddenly my life strikes its interlude.

Oblivious to anything other than those eyes,
Her face Galileo's sun and stars,
That gaze pierces my most intricate guise,
And her beauty leaves nothing less than scars.

Love's twin sister Jealousy stands prepared,
While Gossip and Rumor sit perplexed,
My love and I laugh our amusement shared,
And await whatever life throws at us next.

True love can make pure that which is stained,
And can heal the wounds that do not bleed,
The brightest of emotions yet unexplained,
Within each of us lies its dormant seed.

My love, the flame that she alone can ignite,
My candle guiding me through profound night.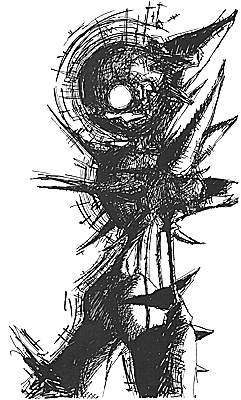 © Tag H., Galesburg, IL